About
Greenwood Elementary School
Our Vision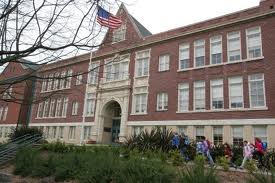 Each child is capable and unique and therefore must be provided with intellectually challenging and enriching educational experiences in a high-quality learning environment.
Greenwood Elementary is a preschool through fifth grade public school located in the heart of Seattle's Greenwood neighborhood. Founded in 1909, the school has a history of quality, community-based education.
We are committed to providing quality education for students in a collaborative environment that involves the entire school community. Greenwood celebrates the diversity of our students and families. Students are encouraged and taught to exhibit outstanding citizenship.
We offer art and instrumental music at various grade levels. After school clubs also furnish students with a host of enrichment activities such as cooking, science, chess, Spanish, and crafts.
The Greenwood staff is committed to ongoing professional development in the areas of literacy, math, assessment, science and cultural competency. We continuously utilize data to inform instruction and to determine program modifications.
Over ninety-percent of teachers have been trained in Positive Discipline. Positive Discipline is an approach that prepares children for responsible citizenship. This approach encourages the use of solution-focused discipline to build a learning community that models mutual respect, cooperation, and responsibility in the classroom and school wide. Please click on School Programs page to learn more about our curriculum.
Interested in sending your child to Greenwood Elementary?
For information to learn about our school program, contact the office and meet our teachers and staff.